RECOMMENDATIONS
ACTIVITIES IN ZERMATT
DESTINATION ZERMATT
AT THE FEET OF THE MATTERHORN
The magnetic draw of the Matterhorn can be felt worldwide and has made Zermatt famous internationally as a holiday destination. But the people of Zermatt have managed to prevent it from losing its feel of a village. There have been no cars on the streets of Zermatt for many years. And, bustling though the shops may be on the main street of Bahnhofstrasse, it is never far to the edge of the village. From there onwards, it is the towering mountains that set the pace. With 38 four-thousanders nearby, the peaks still command respect.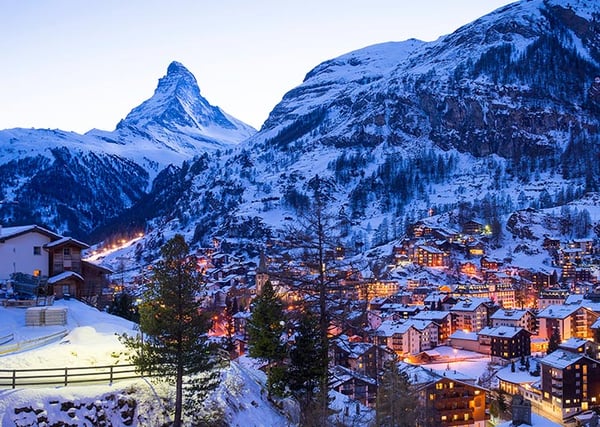 Mystical, majestic
The Matterhorn: no one can escape its fascination. Standing alone on the horizon, a magnet for alpinists, mountain with ideal proportions. Rugged rock with magical light. Playing in a sea of clouds and horizontal colouring. On 14 July 1865, climbers stood on the summit of the Matterhorn for the first time in history. Seeing enough of the Matterhorn? Not possible!
The Matterhorn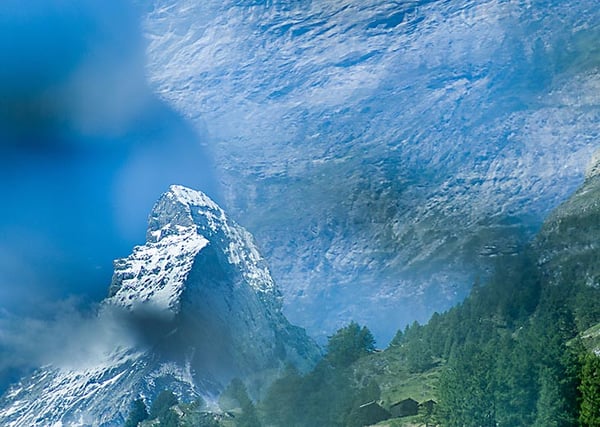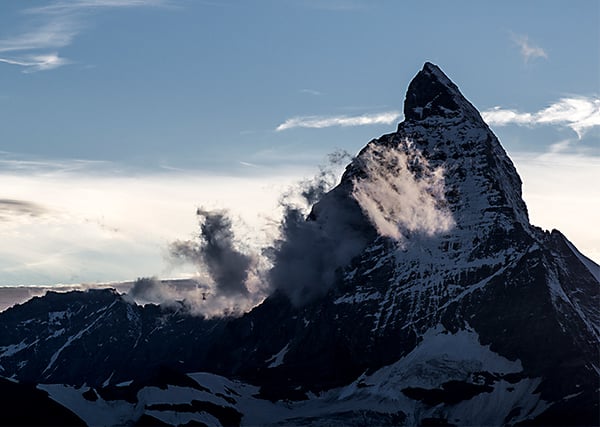 Winter pastimes
The Zermatt skiing area is Europe's highest skiing region, with more than 360 kilometres of stunning pistes in both Switzerland and Italy. Lifts go up as far as the Klein Matterhorn, at 3,883 metres above sea level. Lovers of the snow can enjoy the area even without skis, as this sun-drenched mountain region offers plenty of magnificent views and even more mountain restaurants with glorious sun terraces.
Winter in Zermatt