ENJOY X 3
RESTAURANTS IN ZERMATT
DINE AROUND
A culinary extravaganza
With the exclusive Dine Around offer, you can indulge in the gourmet pleasures of three different cuisines and experience the very unique atmospheres of the "saycheese!" Swiss cheese restaurant, the Alpine Gourmet Prato Borni restaurant and the Brasserie Lusi at the Grand Hotel Zermatterhof.
Take your time browsing the wine list. You are sure to find the right wine – from the Valais region or somewhere around the world – to toast your perfect day.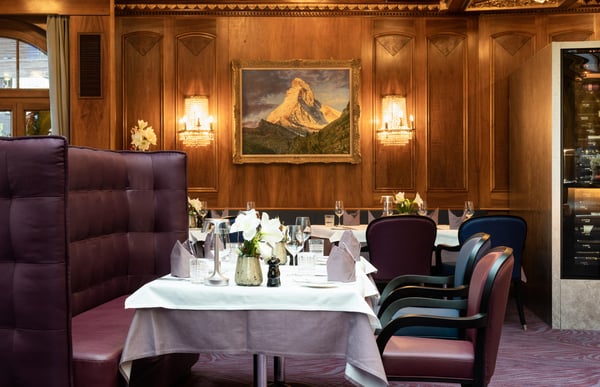 Brasserie Lusi
The perfect place for those who prefer things simple and uncomplicated. The menu features the very best of French brasserie cuisine as well as classic international dishes.
A CLASSIC WITH A VIEW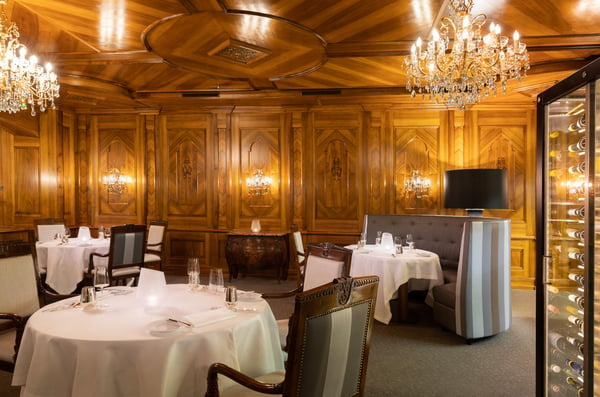 Alpine Gourmet Prato Borni
Fine dining does not always have to be French. In the gourmet restaurant at the Grand Hotel Zermatterhof local products are worked and combined to perfection with great sensitivity.
THE BEST OF ALPINE CUISINE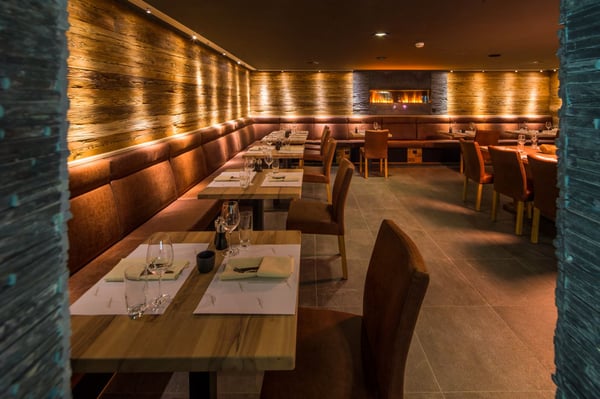 Swiss cheese restaurant saycheese!
It's cosy in the small cheese restaurant. The cheese is expertly refined with a great deal of attention to detail and is prepared and served with passion.
CULINARY DELIGHTS FOR THE BODY AND THE SOUL
Tops from the top
RESTAURANT–ZERMATT
Nothing suitable found? Zermatt's best restaurants at a glance